After all that talk about a winter weather alert on Friday, we actually got some snow. Ryan and I took a walk around 10pm and saw a few neighborhood kids desperately trying to sled down a snowy street on cardboard boxes. We continued to walk till Ryan started getting cold. He doesn't have proper winter attire, something I will have to make note of next season!
It was really nice taking that walk though. Reminded me of the numerous times my family and I would take snowy walks when we lived up in Boston. I sure do miss those snow falls (and blizzards), but I'll take what I can get here in Tennessee!
Today Ryan and I took a few photos of our friends Jacob and Katie and their little guy. Most of the snow had melted at this point but we were determined to make a snowman… and then push it down the hill. I've got the pictures to prove it!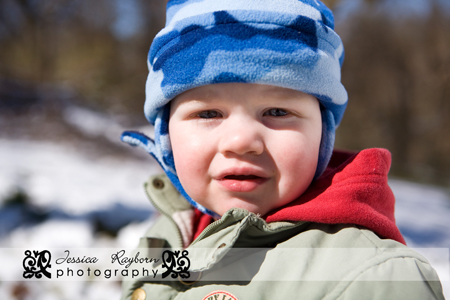 A cardinal right outside our front door. She sure was lovely!


I love our backyard creek in the summer, but I love it just as much in the winter.