Last Sunday Ryan and I arrived back from the Bahamas.
We actually spent the better half of the vacation in Florida. Ryan was attending the InfoSec World Conference in Orlando while I was completing my certification dives in Crystal River. Along with completing my certification dives I took a quick snorkel trip with some Florida manatees. I brought my new point and shoot and underwater housing on the snorkel to document my new friends – here they are…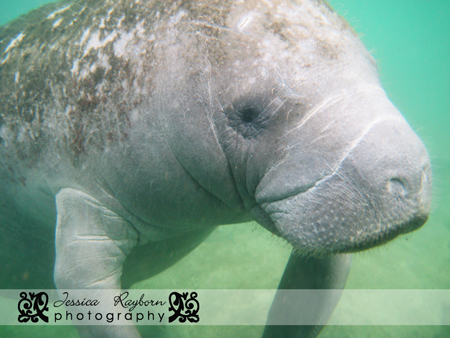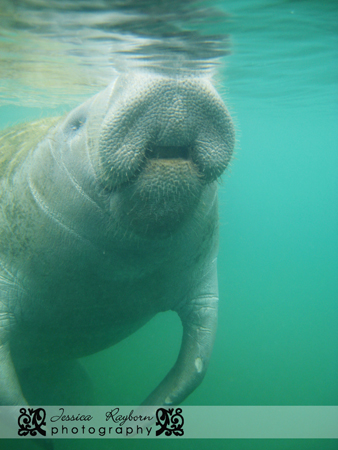 Ryan's conference ended on Wednesday – and what a great day it was. Ryan won an iphone at the conference, we ate UNO's pizza and then went to EPCOT's dive quest. Unfortunately camera's are not allowed in the aquarium, otherwise I would have some photos of sea turtles, sharks and eagle rays.
Thursday began our cruise to the Bahamas. Ryan and I spent the majority of the time eating, relaxing, swimming and walking around the cruise. We met some great couples while aboard, even a few from the Tennessee area! When we got to the Bahamas, Ryan and I did a two tank dive and spent the afternoon on the beach. I could stay on that beach for the rest of my life. Crystal clear water, long sandy beaches and steel drums playing in the background – it was perfect.
Below are some images from our vacation – enjoy… oh and check out the video clip of me and Ryan scuba diving.
Waiting to eat dinner at Dixie Crossroads

Don't worry, they were well fed!
He didn't want to leave the water at all.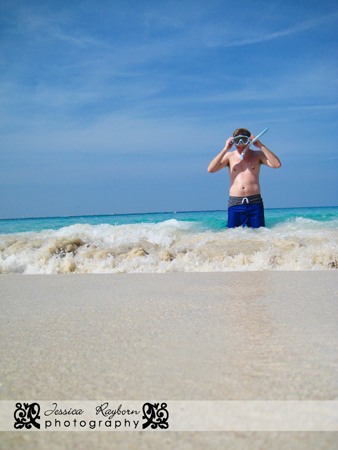 Man overboard… I mean diver overboard.