I've been super busy these past few weeks. I'm still playing catch up. I actually can't believe that I've let almost two weeks go by without any post about Easter. Shame on me!
Ryan and I spent Easter with my side of the family. My parents decided to rent a cabin out in the mountains of Chattanooga and all us kids were invited. My older brother Matt, his wife Melissa and their little girl Kai-lin made the trip in from Atlanta. My other brother Aaron, and his wife Karen and their little boy Micah live out near Boston, so they spent the holiday with Karen's side of the family.
It was really nice to get away from the city and seclude yourself in the woods, especially with a working hot tub. We ate a lot of food over the weekend and played a number of games.
On Easter morning Melissa's parents came to the cabin to spend the rest of the day with us. It was really nice to see them and have them celebrate with us. All in all it was a great Easter. Lots of family, lots of love and lots of thanks.
She made a pretty Easter flower and began admiring it.
Lunar moth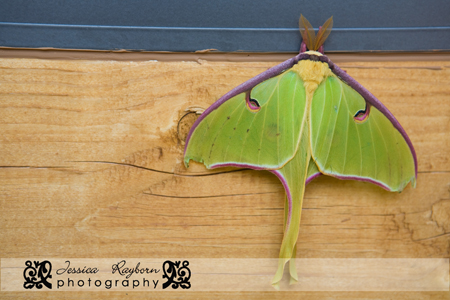 I'm pretty sure Kai-Lin loves this pink Easter egg